Fearlessly Exploring
What a day to escape to the mountains! Our crew ventured to the Calvin Crest outdoors center to learn more about ecology, challenge ourselves through team initiatives, and enjoy the outdoors.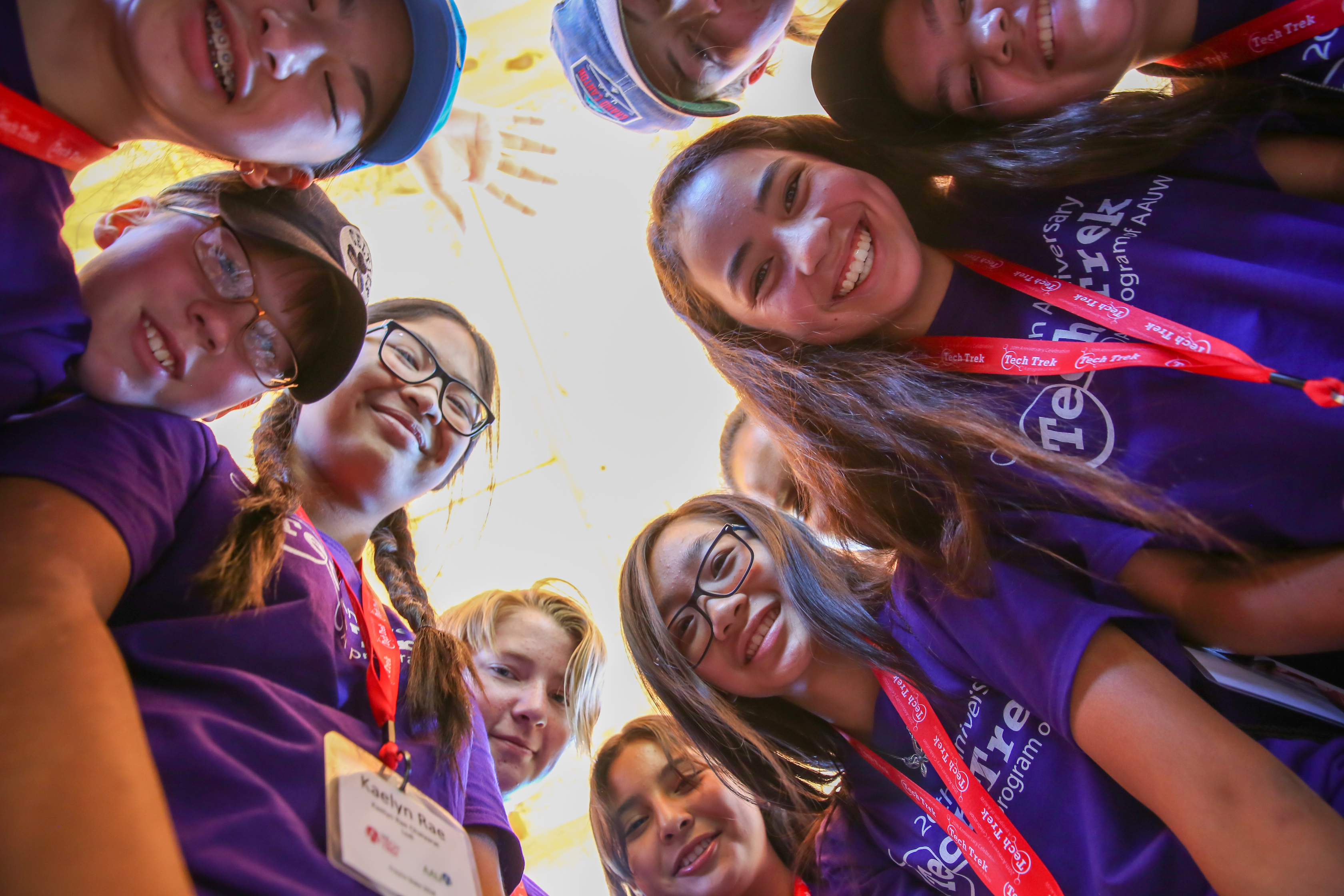 On the bus ride, the girls watched Hidden Figures and learned about the three African-American women who, as Nasa's key scientists during the Space Race and a time of prominent racism and sexism, demonstrated remarkable bravery.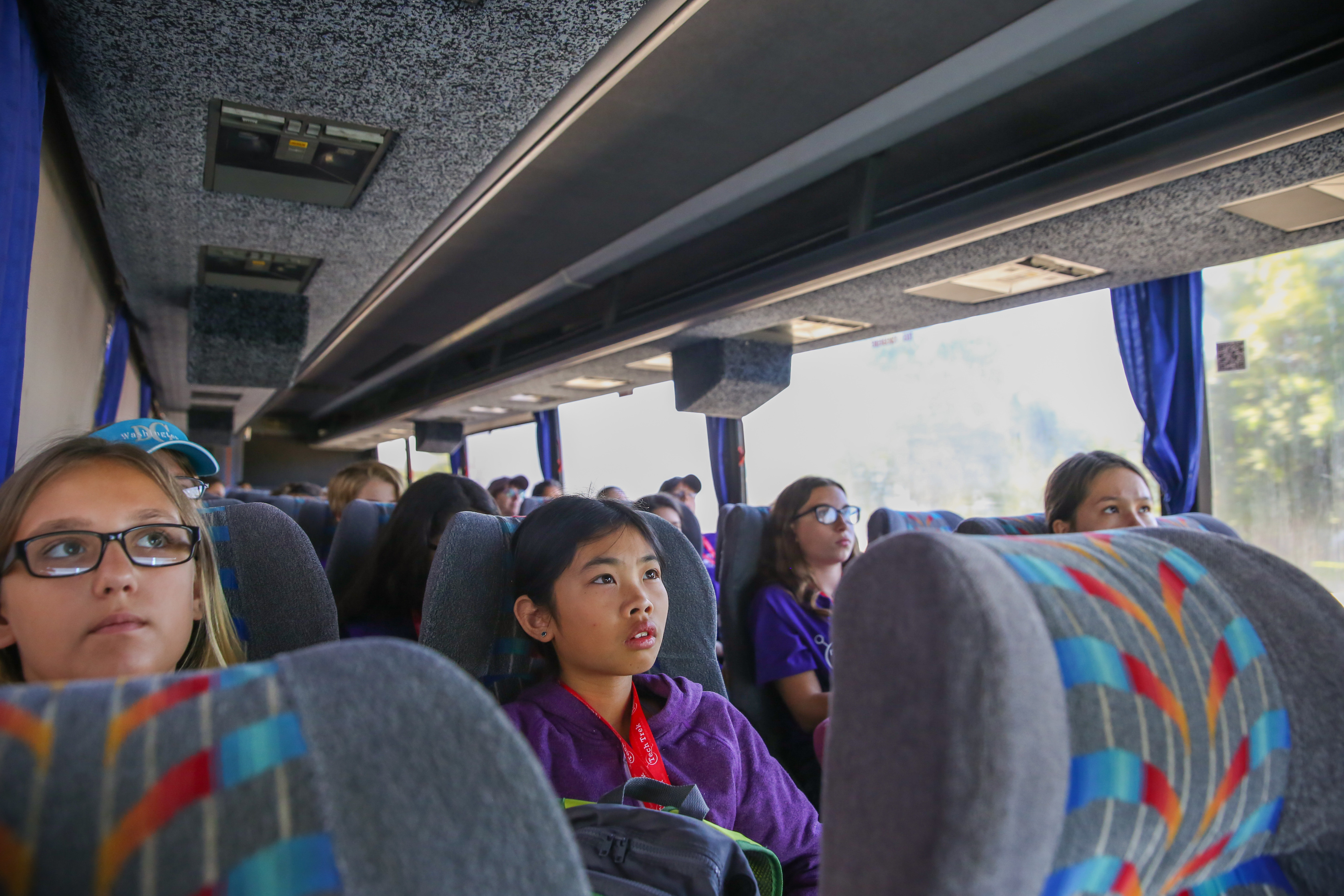 Once we made it to the mountains, they participated in team initiatives like flipping their 'magic carpet' (blue tarp) while standing on it…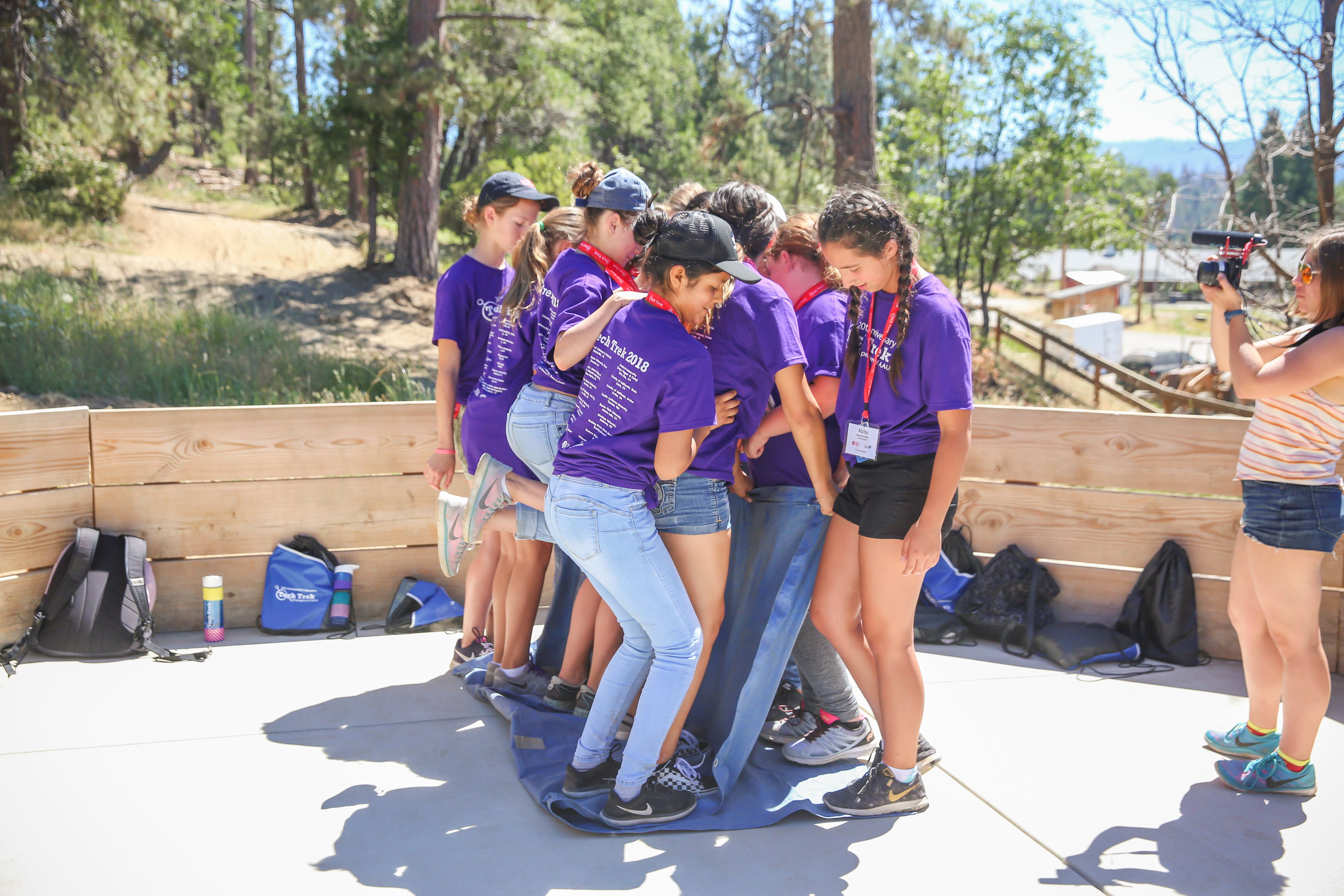 Chinese jump roping (rolling a ball between a loop of nylon chord)…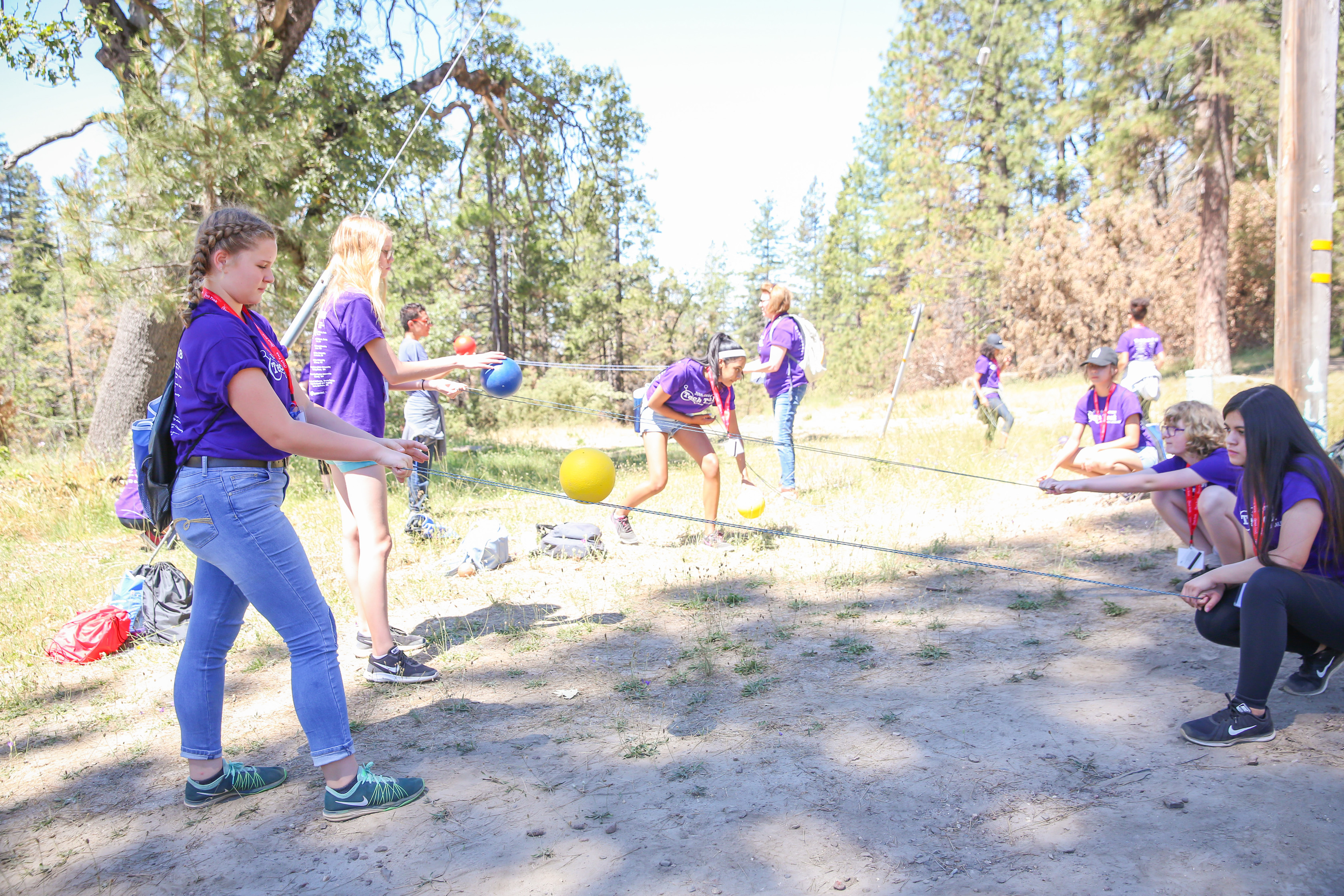 Hula hoop challenges…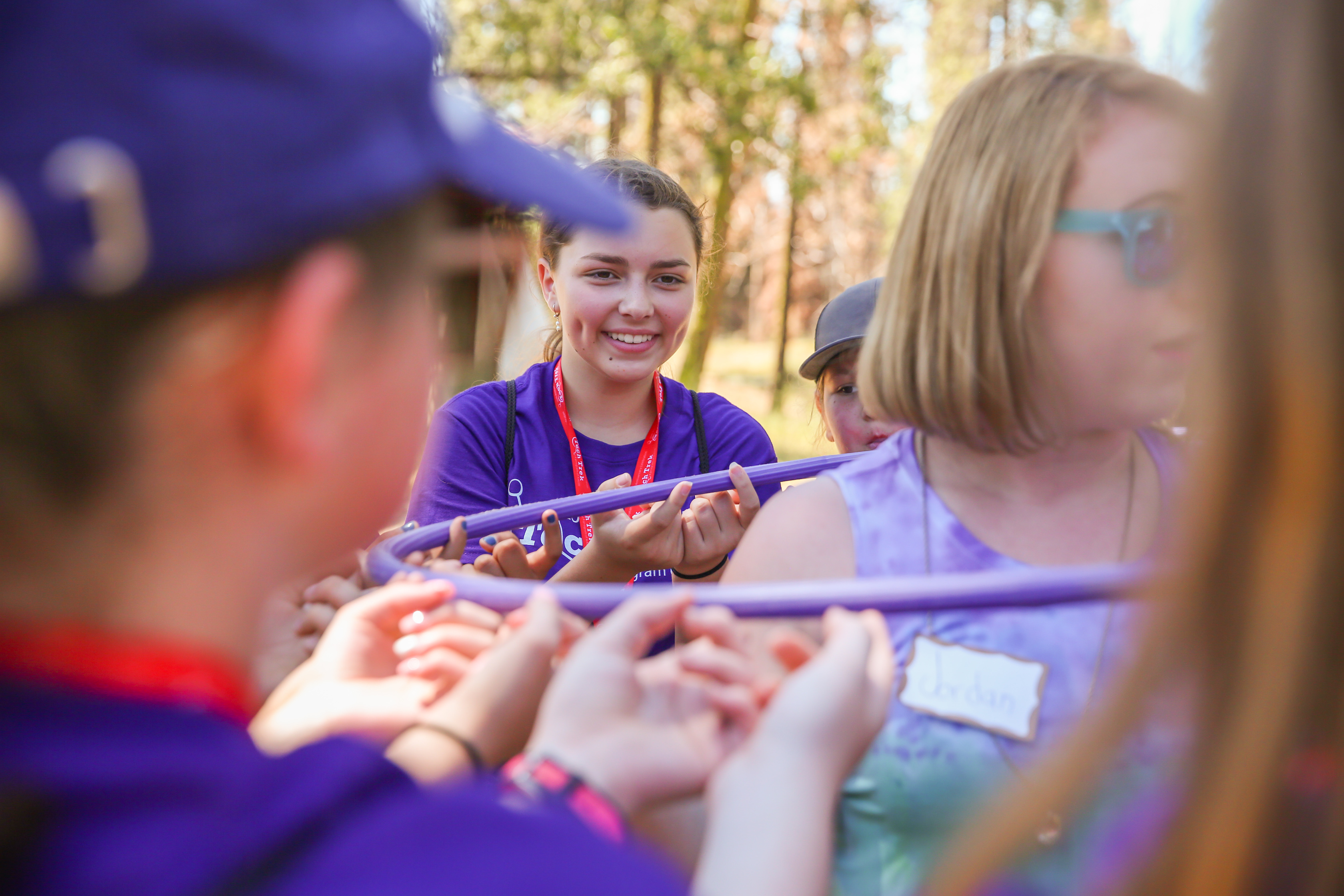 Crossing an entire group across three platforms without touching the ground…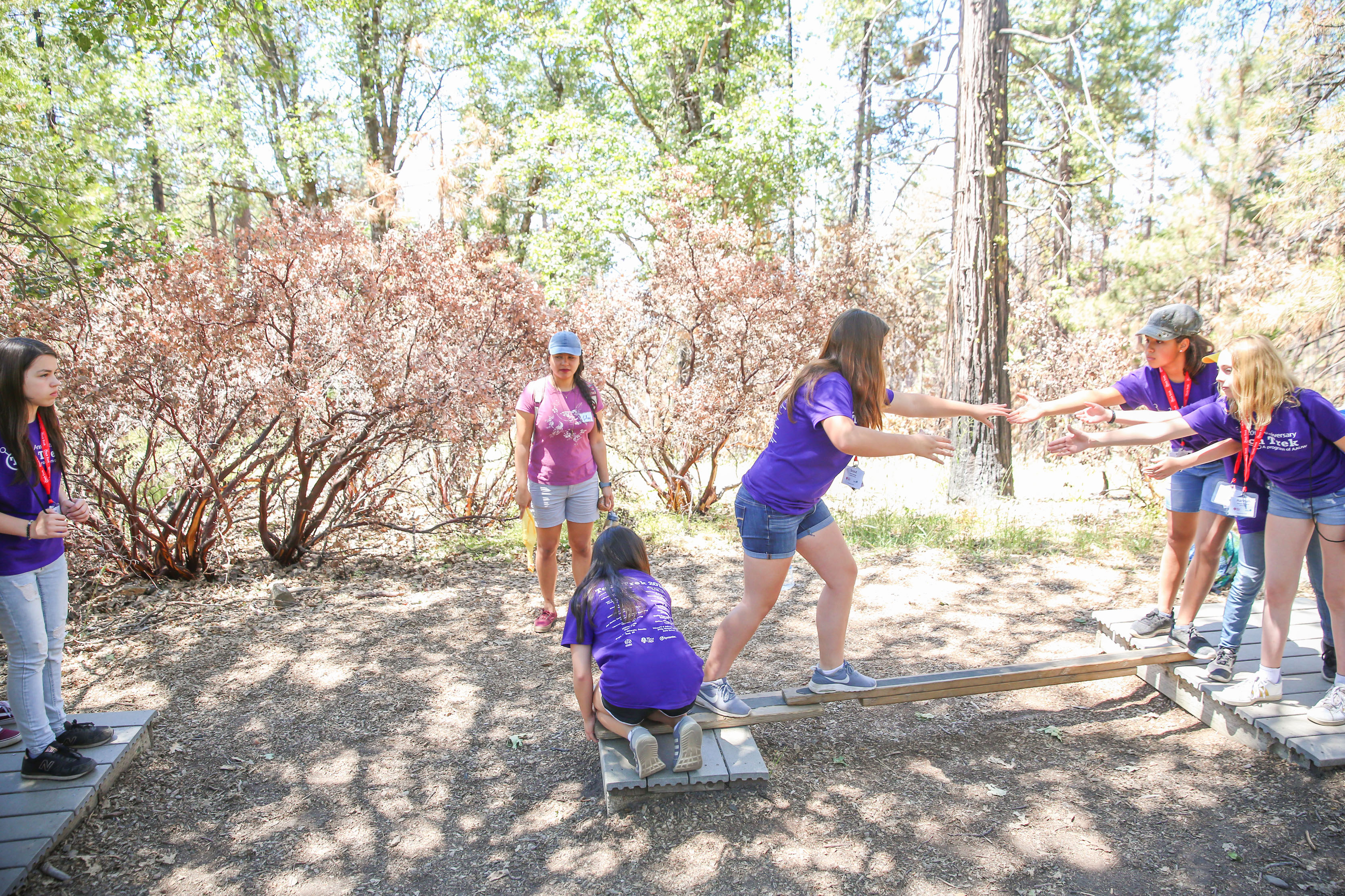 And moving everyone to the 'sugar cookie' (a wooden platform) across the 'radioactive peanut butter / jello' (the ground) via the 'black licorice' (a rope swing).
Some groups even squeezed in time for a game of Gaga ball, which is a fast paced sport similar to dodgeball in an octagonal pit.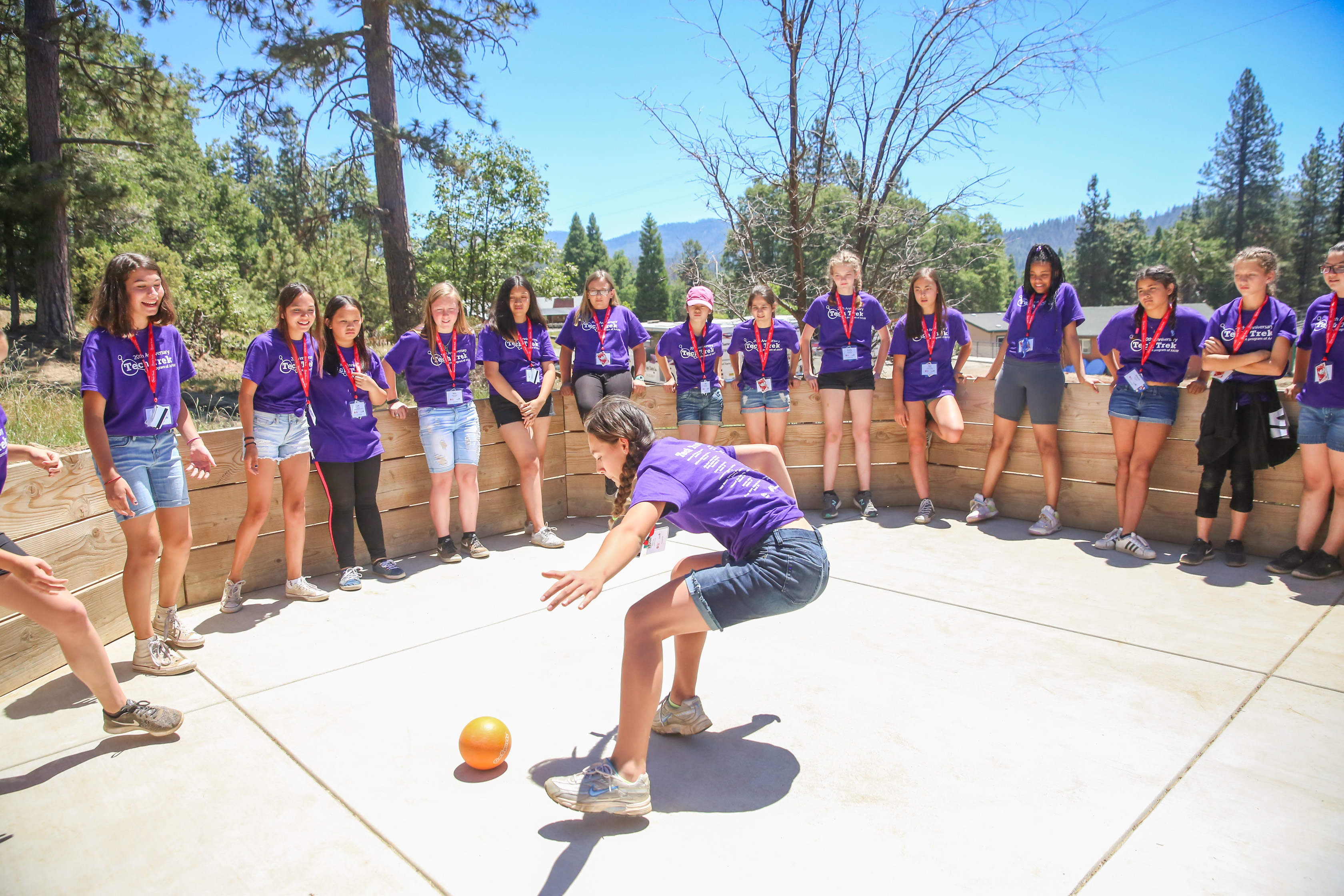 After burning lots of energy, we enjoyed lunch outside on the foundation.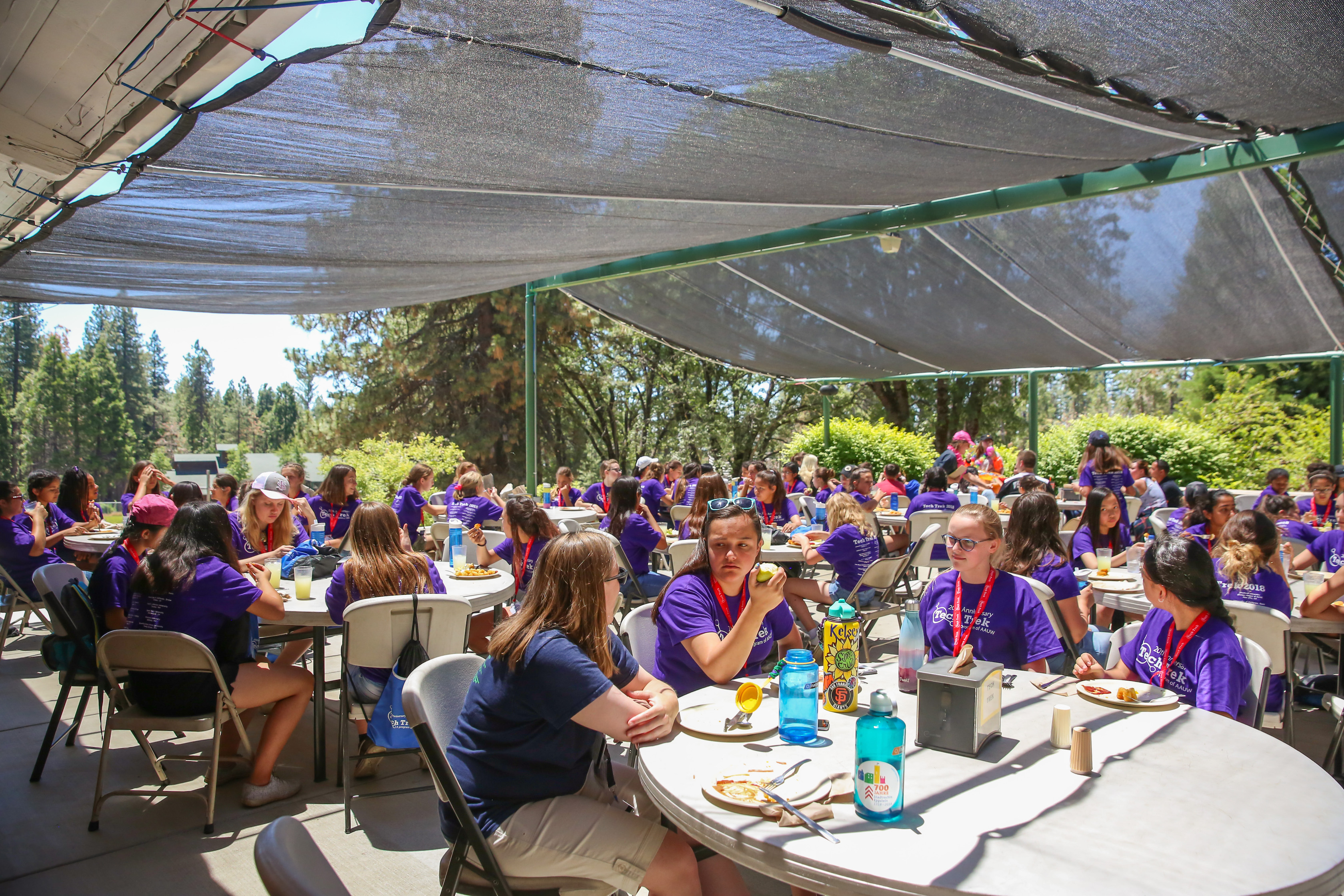 Surrounded by beautiful, 1000 foot tall sequoias, we set off on a 2 mile hike through the forest.
The weather was warm, so the fresh, cold water from the waterfalls and creeks felt so good on our skin!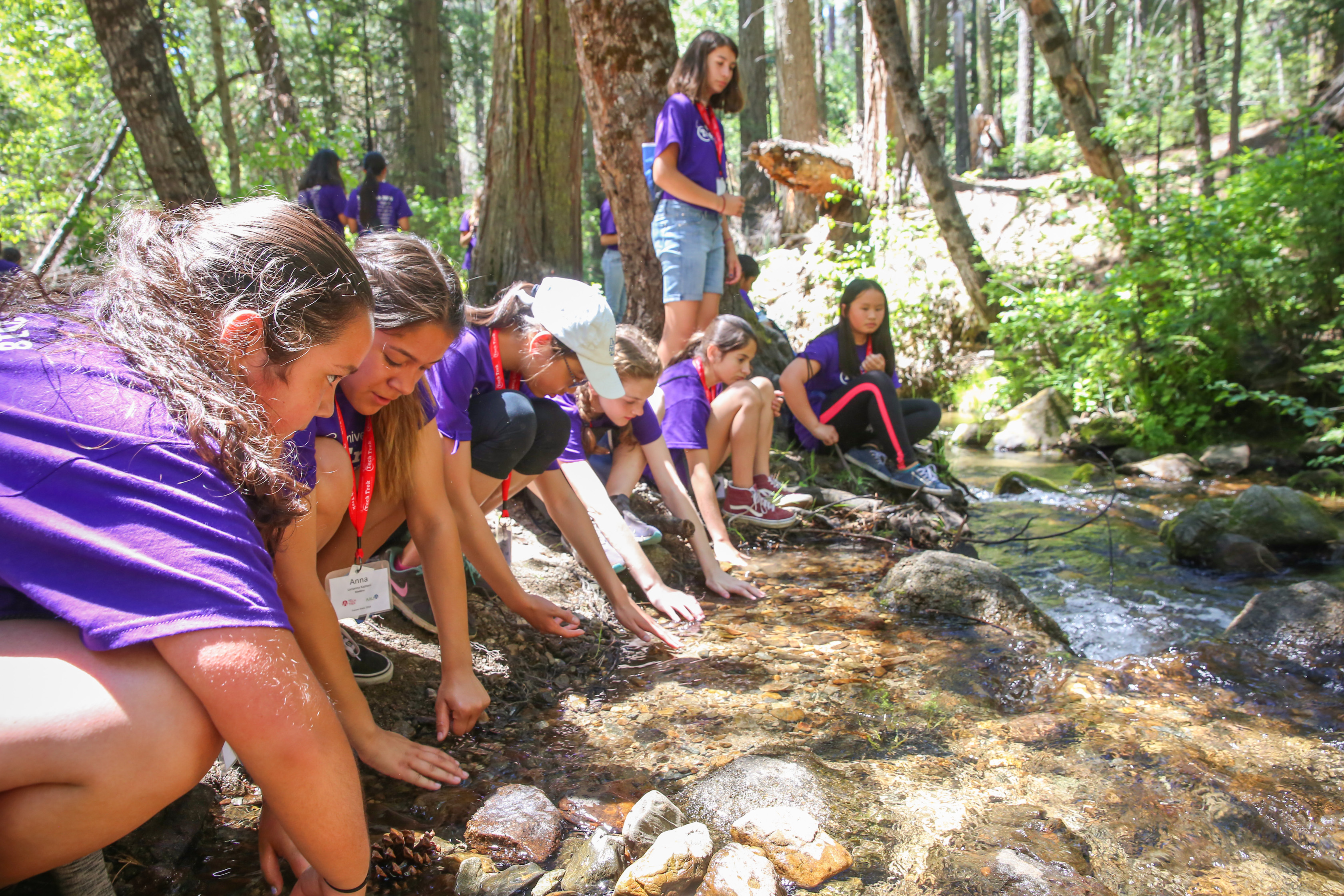 The camp staff taught our girls many things on our hikes today. Some staff members shared advice for college applications, IB/AP classes, and fee waivers. The girls also received a hands-on ecology lesson as they learned about the difference between white firs, ponderosas, cedar trees, and sequoias.
Some girls even got some vitamin C as they tasted the tips of white fir. Others braved a climb up a tall stump of a giant sequoia tree.
The girls loved the trip to the woods–even if there were a few bug bites. After we finished a delicious dinner, we headed back to campus, reminiscing about the days' adventures.
From our Inspiration Board: "What did you learn today? What was your favorite part? Or how were you brave today?"
"I was brave when I climbed inside a tree with spiders."
"I learned some trees are edible and have Vitamin C."
"I loved the trust building exercises."
Check out more photos from day four in our 2018 photo album!