Practicing Bravery
One of the exciting things about Tech Trek is the opportunity to walk, live, and breath on a college campus. This environment may be new for our girls, but they do not have to brave through it alone. Many of our girls have already made close friends and are accustomed to the cafeteria food. Today, they will get to experience their college-styled courses.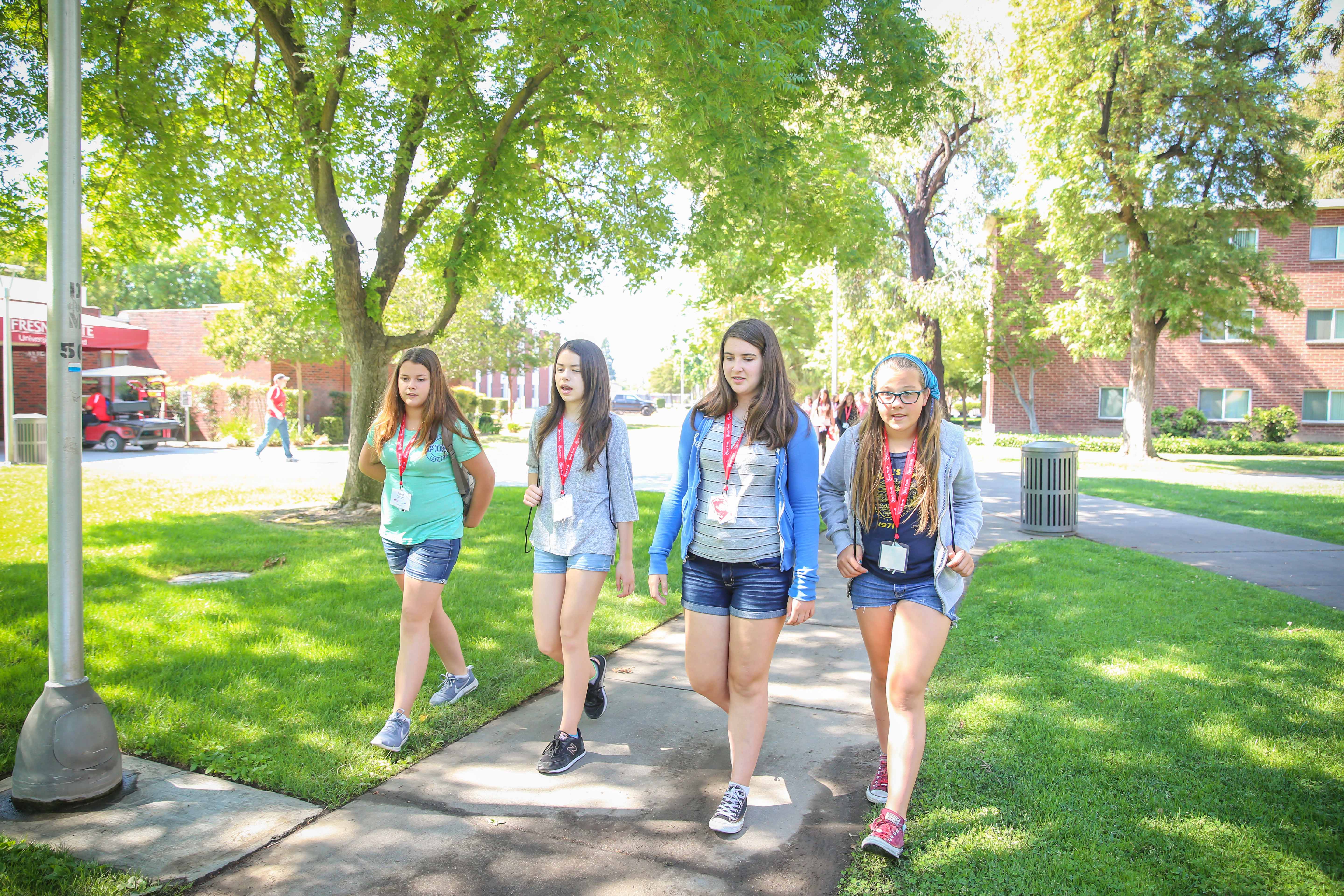 But first, we started the day with our labs, which consists of semantics, geopanes, string art, the scavenger hunt, and paper rockets.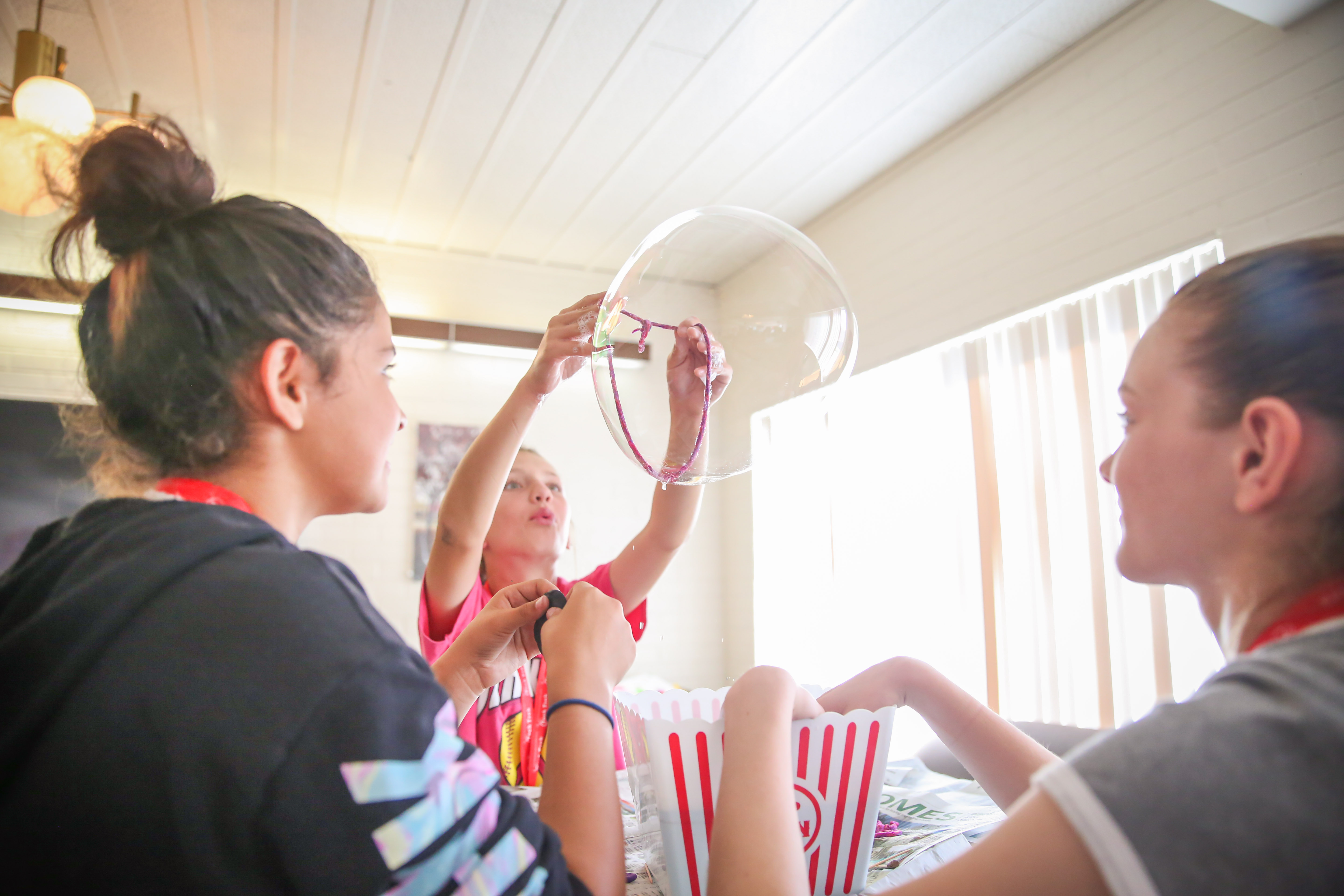 After a round of labs, half of our group tested out their physics knowledge at the campus' bowling alley.
The other half of our group rode like Marty McFly on our homemade hover board.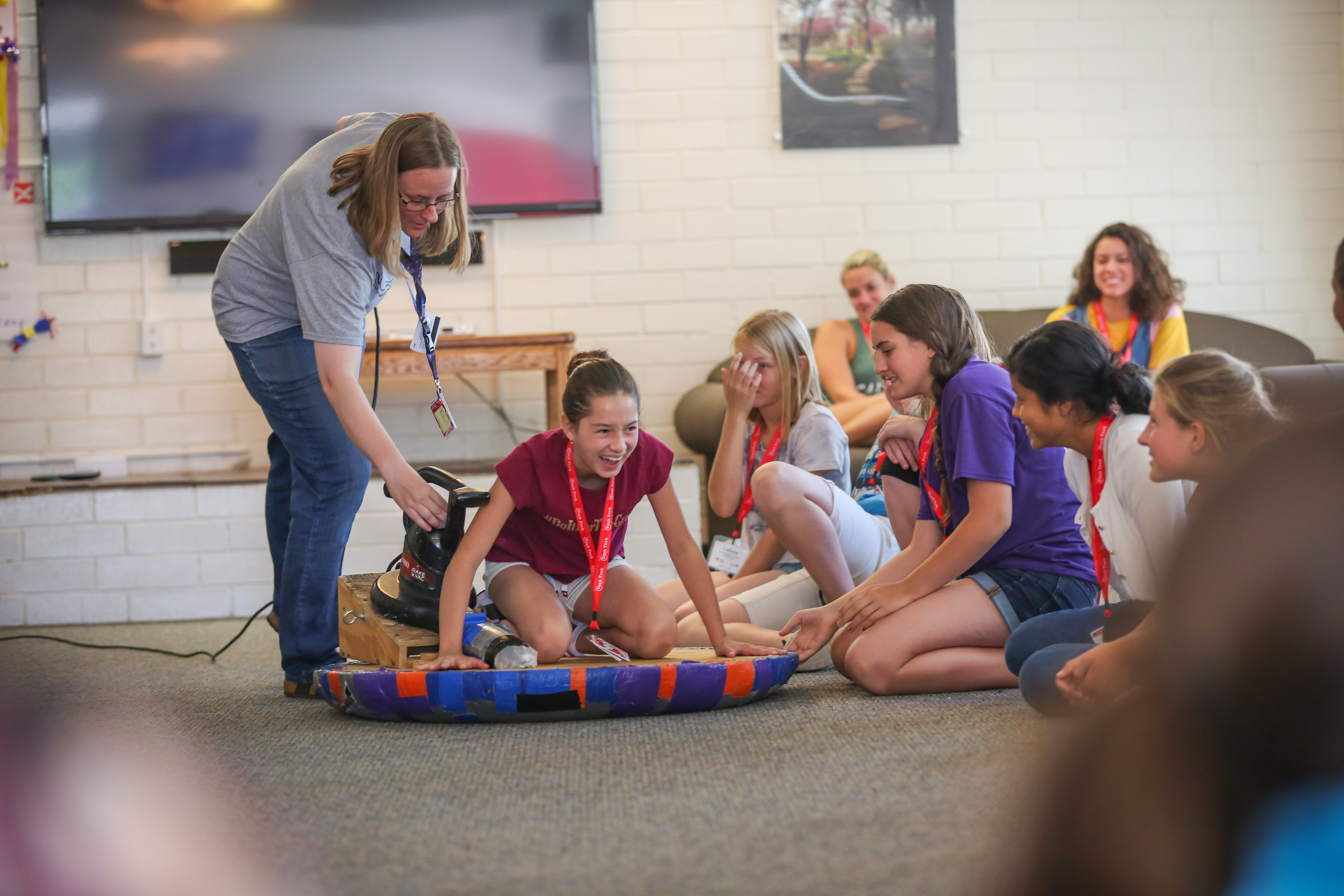 Then, we jumped into one of the best parts of camp: core classes. As mentioned, the classes allow the girls to explore awesome subjects while getting a feel for sitting in college classes with likeminded people. They also get to be incredibly creative as well as bond with their teachers.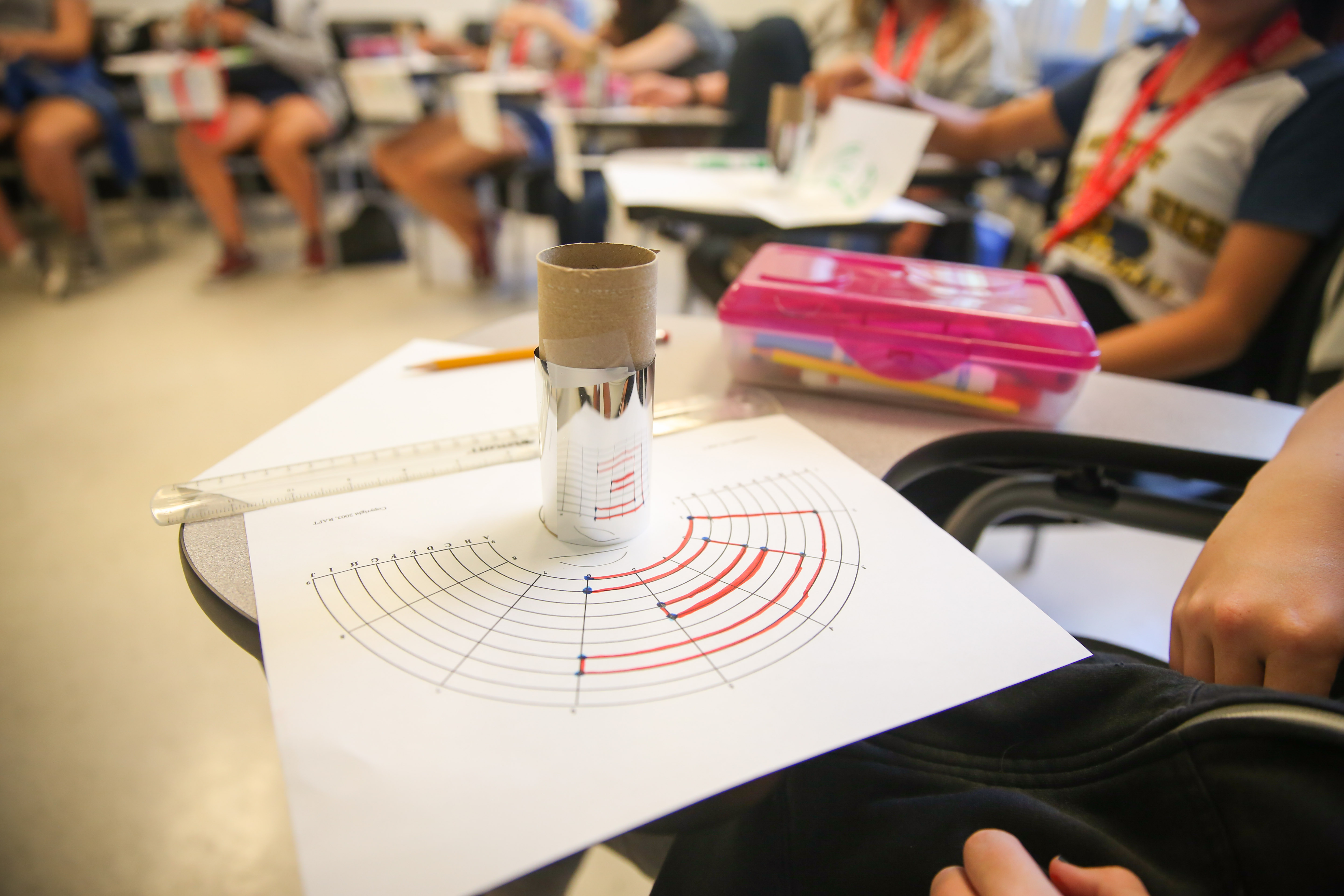 The Art in Math students learned how to look for concave mirrors and how to create and transfer them onto graphs.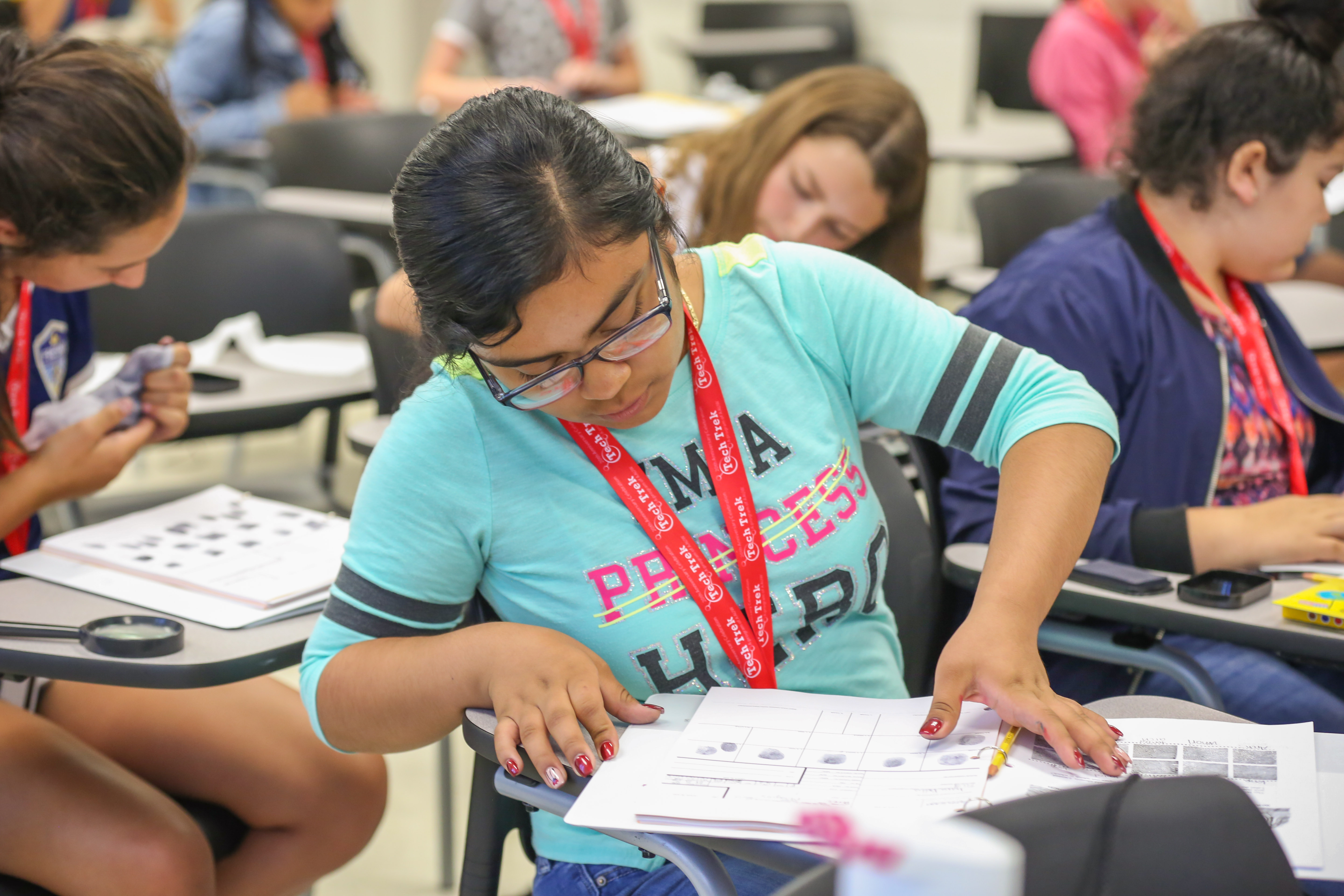 The CSI students learned how to read and dust for fingerprints.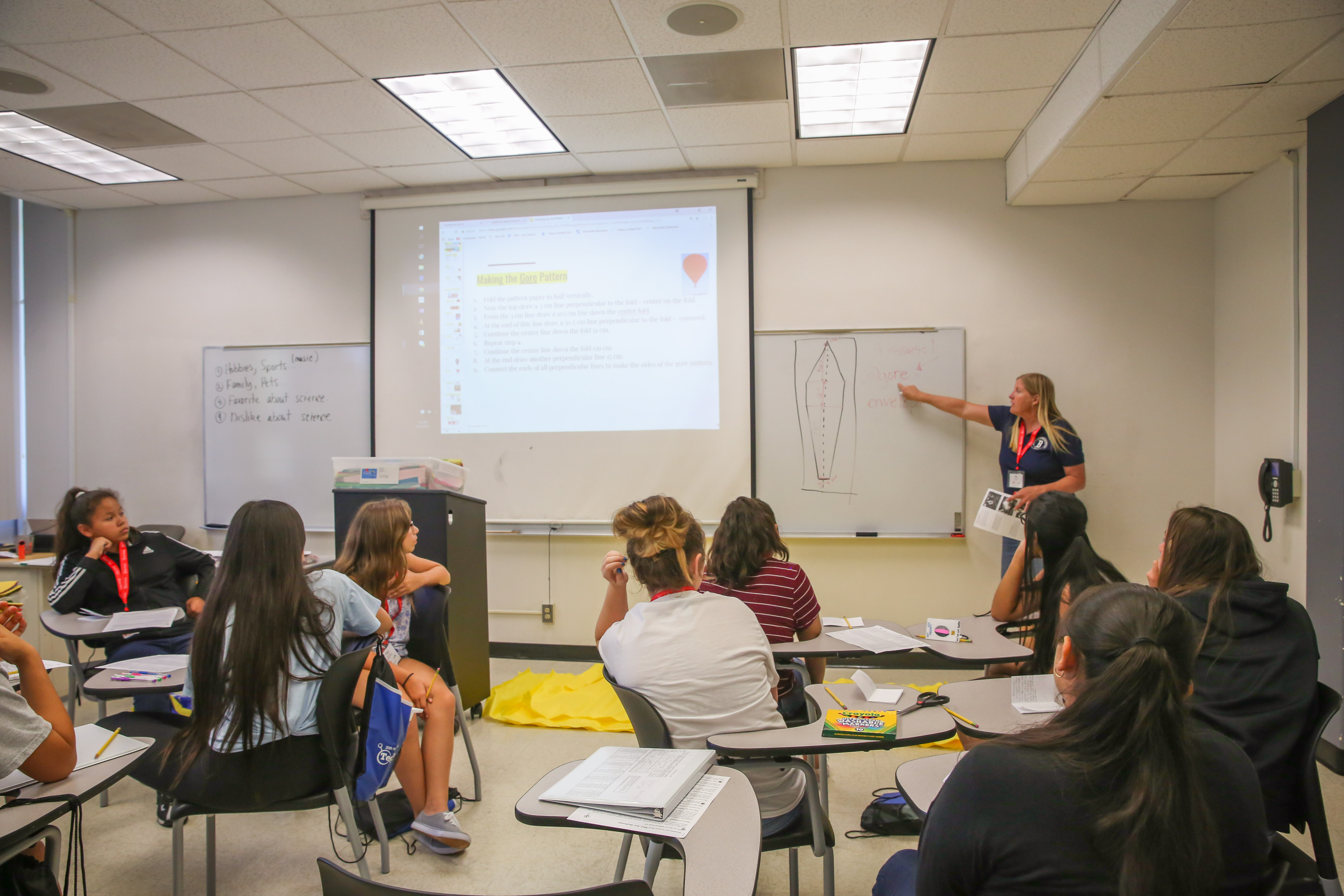 The students of the Hot Air Balloons class grasped the basics and started the design process for their own balloons.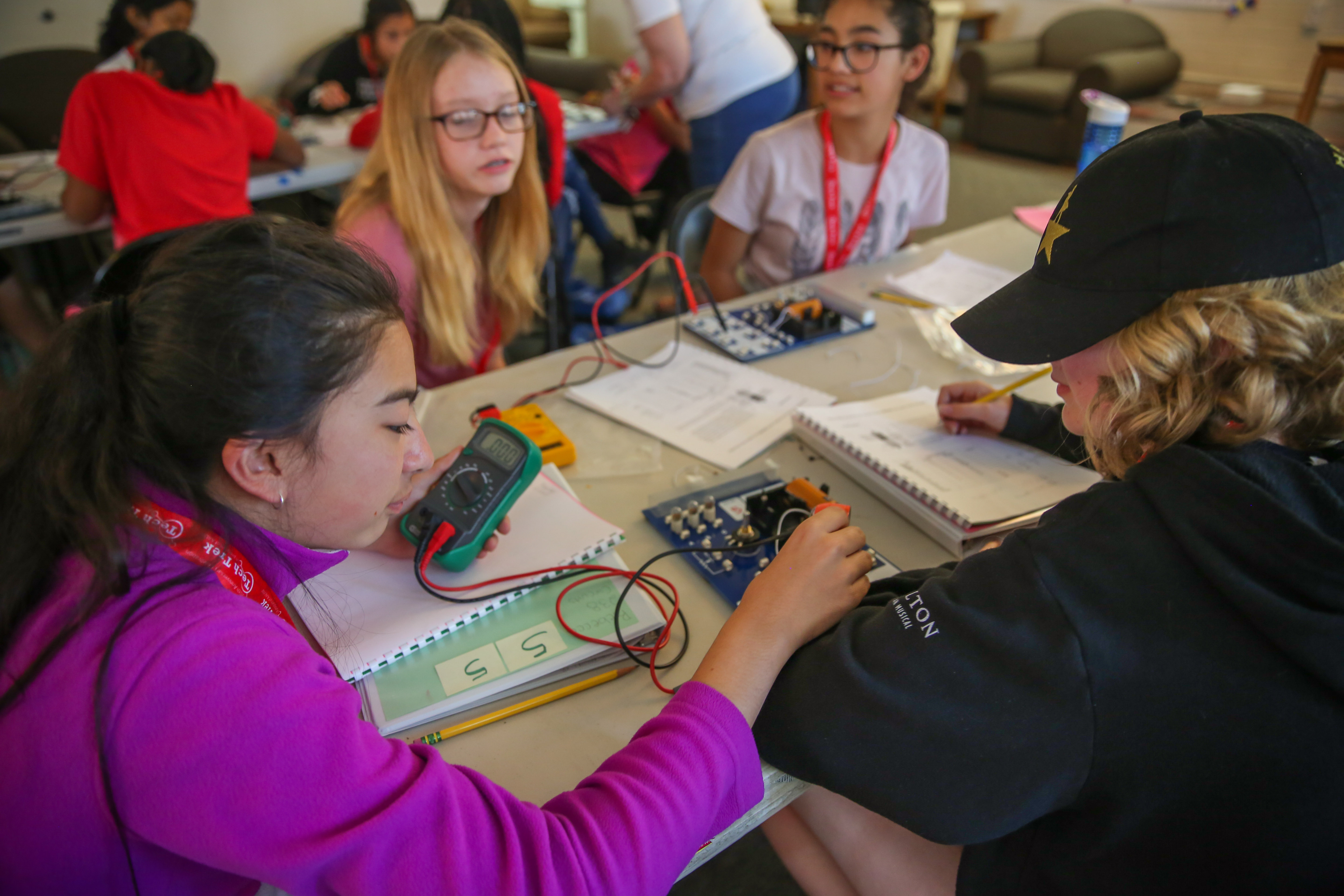 The Circuits students explored the connection (no pun intended) between circuits and batteries.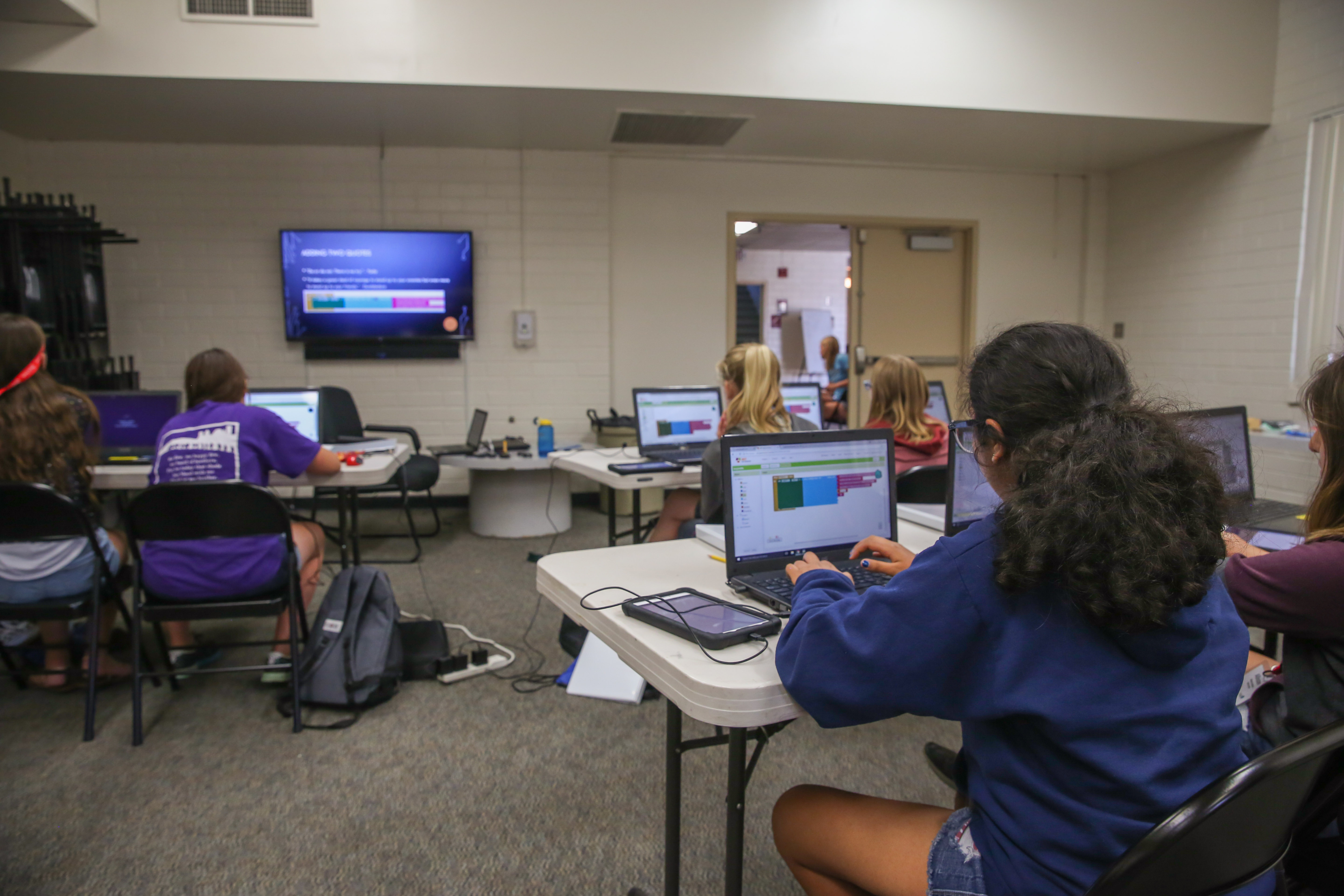 The App Inventor class put into practice basic coding and built an InspireMe app.
What better way to spend time after classes and dinner than to play "duck, duck, goose" or "rock, paper, scissors"? Actually, there is a better way–playing "ULTIMATE duck, duck, goose" and "Tarzan, Jane, Ape"!
We even squeezed in time for our action-packed dice relay game!
But the girls learned so much from their classes. Naturally, they started to ask themselves the age old question: "What do I want to be when I grow up?" They thought through this question more as they listened to speakers from our Professional Women's Night.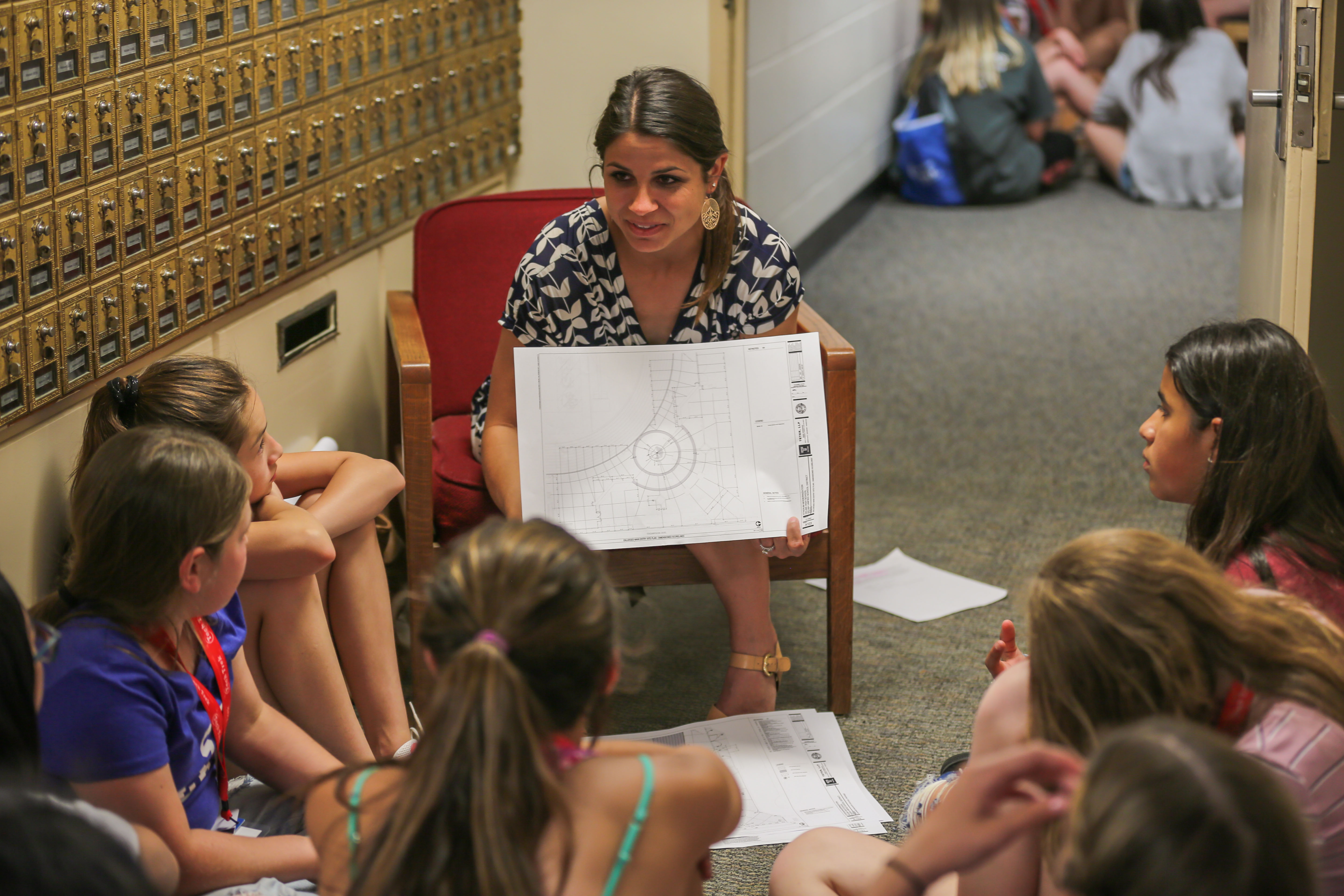 We invited a geologist, a water quality specialist, a structural engineer (who is one of our dorm moms!), a mechanical engineer, a clinical psychologist, an architect, a wildlife biologist, and even some of our former and current counselors to talk about their professional life leading up to where they are today– including all those times they had to be brave.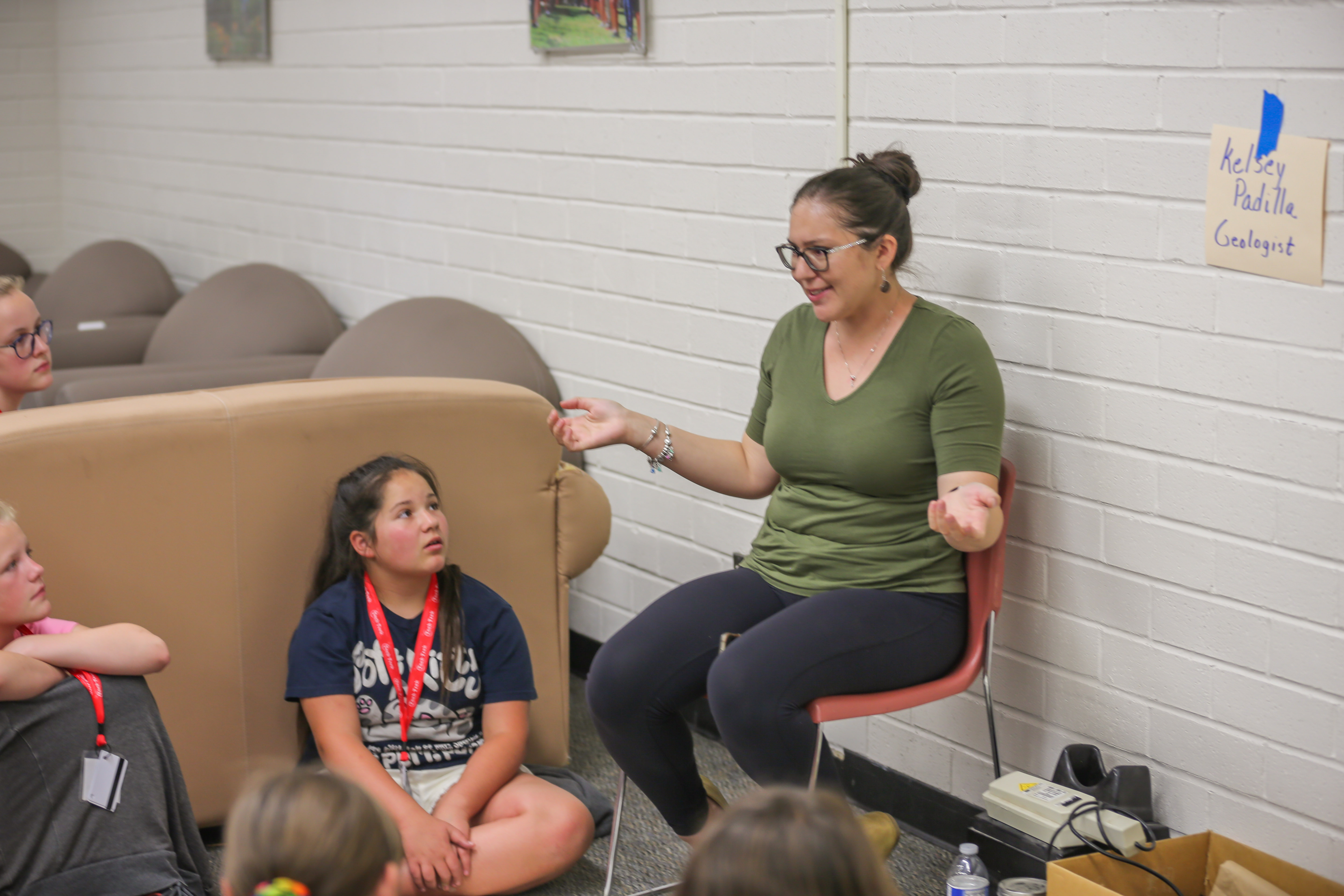 Some students even shared on our 'inspiration board' what they want to be when they grow up–ranging from professional photography, to engineering, to wildlife biology, and so forth!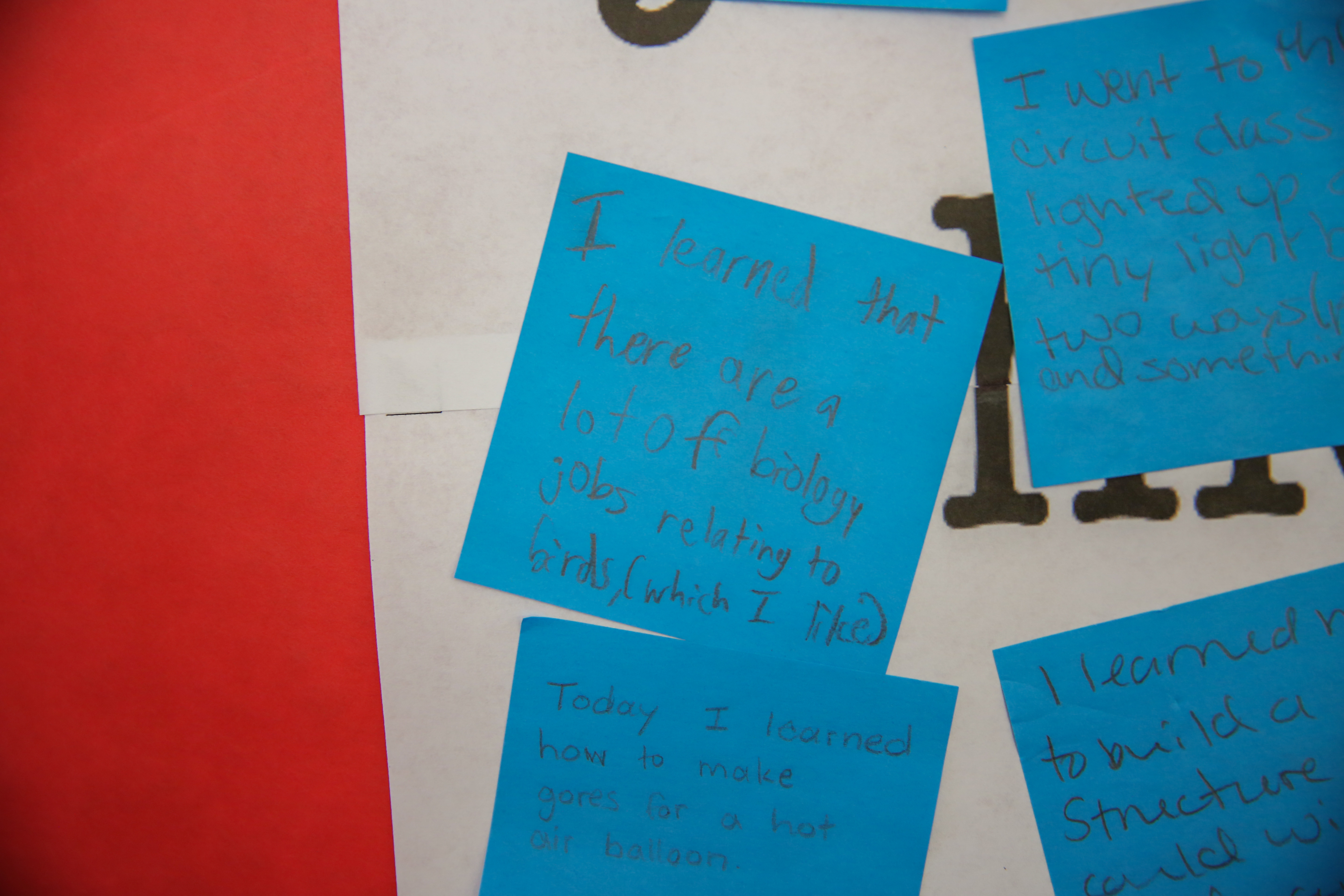 "I learned that there are a lot of biology jobs relating to birds (which I like)."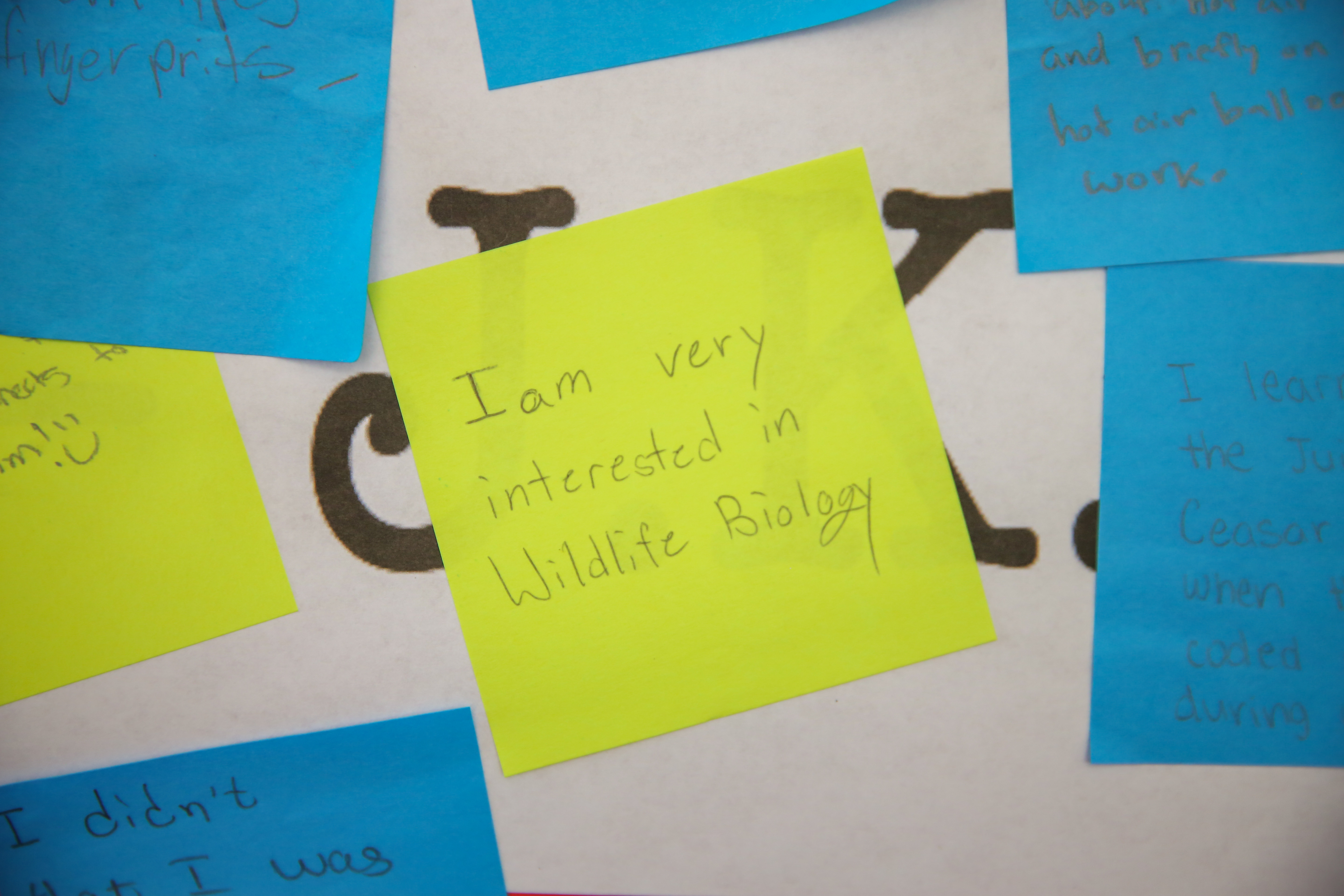 "I am very interested in wildlife biology."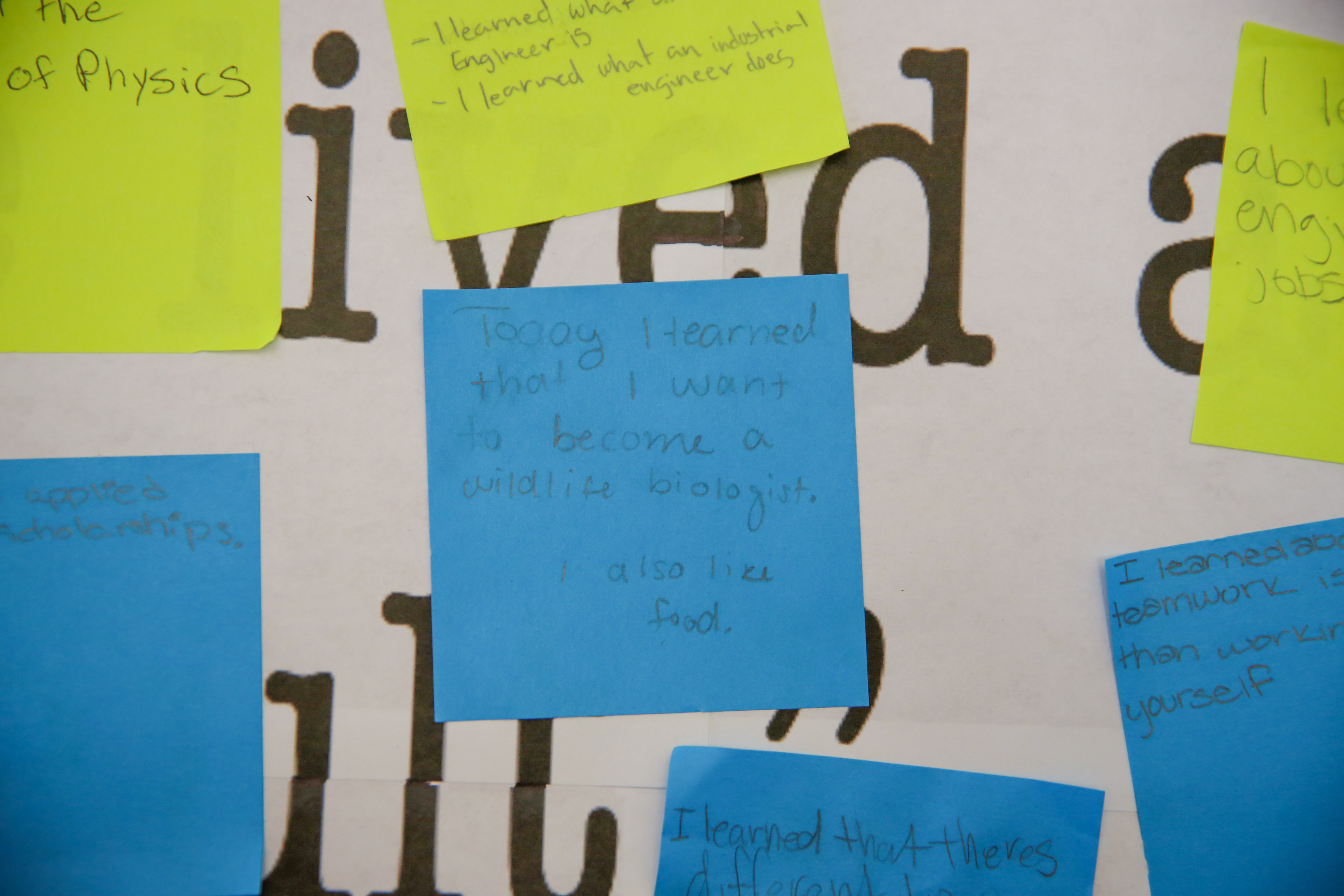 "Today I learned that I want to become a wildlife biologist. I also like food."
Most importantly, they learned about all the amazing opportunities out in the world. Even if they do not know what they want to be, they know they have a future to strive towards.
Check out the rest of the day two photos in our 2018 album!